Apr 26, 2016
Scarborough Mirror
By Angeline Mair
Friendship is always a sweet responsibility, never an opportunity, wrote author Khalil Gibran. These are words to live by.
And documentary filmmaker David Bajurny has captured the essence of this quote in his work, Sybil and Betts: Requiem for a Friendship, which will be part of The Caregiver Show on Friday, May 6, from 10 a.m. to 5 p.m. at the Ontario Science Centre.
The documentary shares the story of two friends, who are now grandmas and have been friends for 50 years and continue to go on many adventures despite Betts' Alzheimer's diagnosis.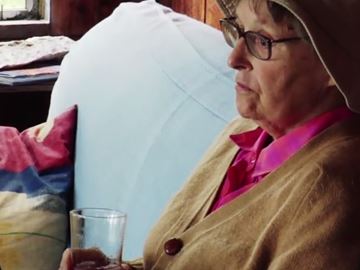 Bajurny said the topic of filming someone with Alzheimer's was very "delicate" and he tried to be very aware not to be exploitative.
He added that filming was sometimes challenging because Sybil works at the speed of light and Betts is very quiet.
"She was aware at times what was going on. But the degree the disease was progressing to interview her was very challenging."
Bajurny also juggled with the fact that those living with Alzheimer's have good days and bad days.
"You can be be having a perfectly normal conversation and they may ask you something you talked about five minutes ago. It can be jarring," he said.
As a filmmaker, he adapted to these challenges by staying true to the theme of the documentary: friendship.
"As long as we stayed true to Sybil being the best friend she can be to Betts and enrich her life and not focus so much on remembering on what happened yesterday but enjoying those moments together – that seemed to be the most authentic," said Bajurny.
The Caregiver Show is a resource day for family caregivers and more than 50 exhibitors are scheduled to attend.
The show will allow attendees to learn about various health topics, demonstrations from the participating organizations and experts as well as the resources, services and products available for caregiving needs.
Participants will also have a chance to connect with other caregivers and professionals in the industry.
Also, there will be chance for caregivers to rejuvenate themselves in the Rest and Relaxation Zone where they can enjoy a little pampering and replenish their energy levels. This area will also help teach caregivers ways to take care of themselves as they perform a very stressful job.
Admission to the show is free. Parking at The Science Centre will be discounted to $5 for those attending the show.
For more details on The Caregiver Show, please visit www.caregivershow.ca
Angeline Mair is a news editor with the Scarborough Mirror and East York Mirror. She can be reached at amair@insidetoronto.com. Follow InsideToronto on Twitter and Facebook.