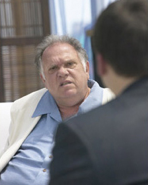 BULL (official website (www.bullthemovie.com)
Written and Directed by Kent Tessman
BULL is a darkly comic murder-mystery taking place in the heatwave-baked skyscraper canyons of the Toronto financial district, about a hapless stockbroker who gets caught up in a twisty web where no one—no one—is telling the truth.  It stars Craig Lauzon (Air Farce), Lindsey Deluce, Simon Reynolds (Instant Star, The Sentinel), and Maury Chaykin (Entourage, Dances With Wolves).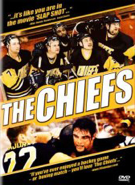 The Chiefs (official film website www.leschiefs.com)
Directed by Jason Gileno
The Chiefs was voted #2 on ESPN's list of best hockey movies of all time. It was topped only by the hockey classic "Slapshot" starring Paul Newman. Says ESPN:
This flick on a goon-infested semi-pro league in Quebec has a bit of everything moviegoers are looking for–drama, laughs, even a few tears. Highly, highly recommended.
Rise Up
Written and Directed by Jason Gileno
Rise Up is a singing and dancing spectacle in the manner of German-style cabaret. Come back to a time where a few drinks, combined with torch songs, satire, and transvestitism, helped audiences push the harsh realities of life aside for a few hours. Rise Up stars the talented Lyne Tremblay who was in Cats, Cabaret, and more!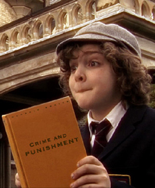 The Strap
Written and Directed by Jason Gileno
Jeff, the toughest boy at St. Arcadius School for Boys, puts the fear of God into Tommy, the scrawniest 8-year old on campus, by telling him vicious rumors about Headmaster Stafford and his dreaded "strap". When fate puts Jeff and Tommy side-by-side, outside the Headmaster's door, Tommy begins to understand the old adage, the bigger they come the harder they fall. Watch The Strap here hosted by Bravo.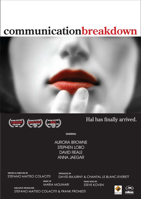 Communication Breakdown
Written and Directed by Stefano Matteo
A short story about the trials and pitfalls of dating in the 21st century – from the fast-paced world of PDAs and instant messaging, to lattes over a cellphone… here comes a tale that will change the way we date forever. Communication Breakdown stars Stephen Lobo (Godiva's, Little Mosque on the Prarie) and Aurora Browne (Lars and the Real Girl).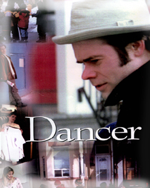 dancer
Written and Directed by Marcus Robinson
A young man is going to visit the cemetery on the anniversary of his father's death. He expects to find his estranged mother there, yet the separate paths they follow on this day ultimately lead them away from each other and closer to a truer sense of themselves.